SHAKEEL ANWAR – SHAHEEDAN-E-KARBALA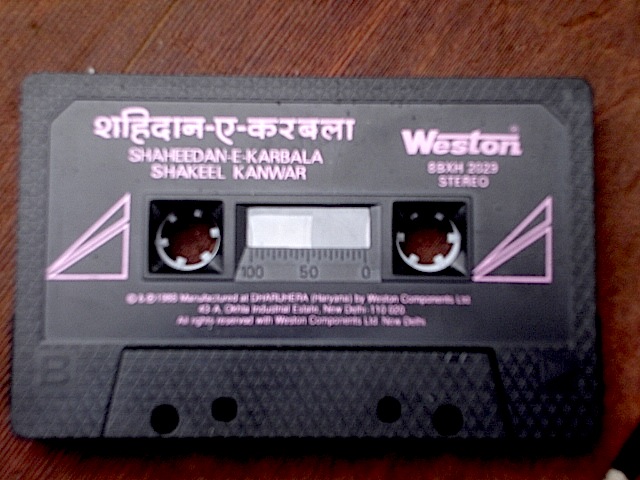 This is a tape I found at the lovely mississipi records last spring.
I did a bit of research on this music but came up empty handed as to origins, and players..
It was released in 1988 on the bollywood powerhouse WESTON COMPONENTS LTD.
My research did point me at ties to muslim devotional music.
..via the cassettes title – SHAHEEDEN-E-KARBALA. which is from what i gather a muslim devotional term.
The music reflects this devotional mood heavily. ……
This tape breathes and swoons, with heavy rythmic drops amist warm warm tape hiss.
The guitar playing is really REALLY something special! For me it was the clincher.
The melodies are  epic and…..You dont hear tones like that every day..!
…I think I hear some old school Crumar synths at work as well…?
find the right moment and give these tracks a jam through your speakers.
enjoy that tape hisssssssss.
………….and i'm out!
SIDE A:
SIDE B: