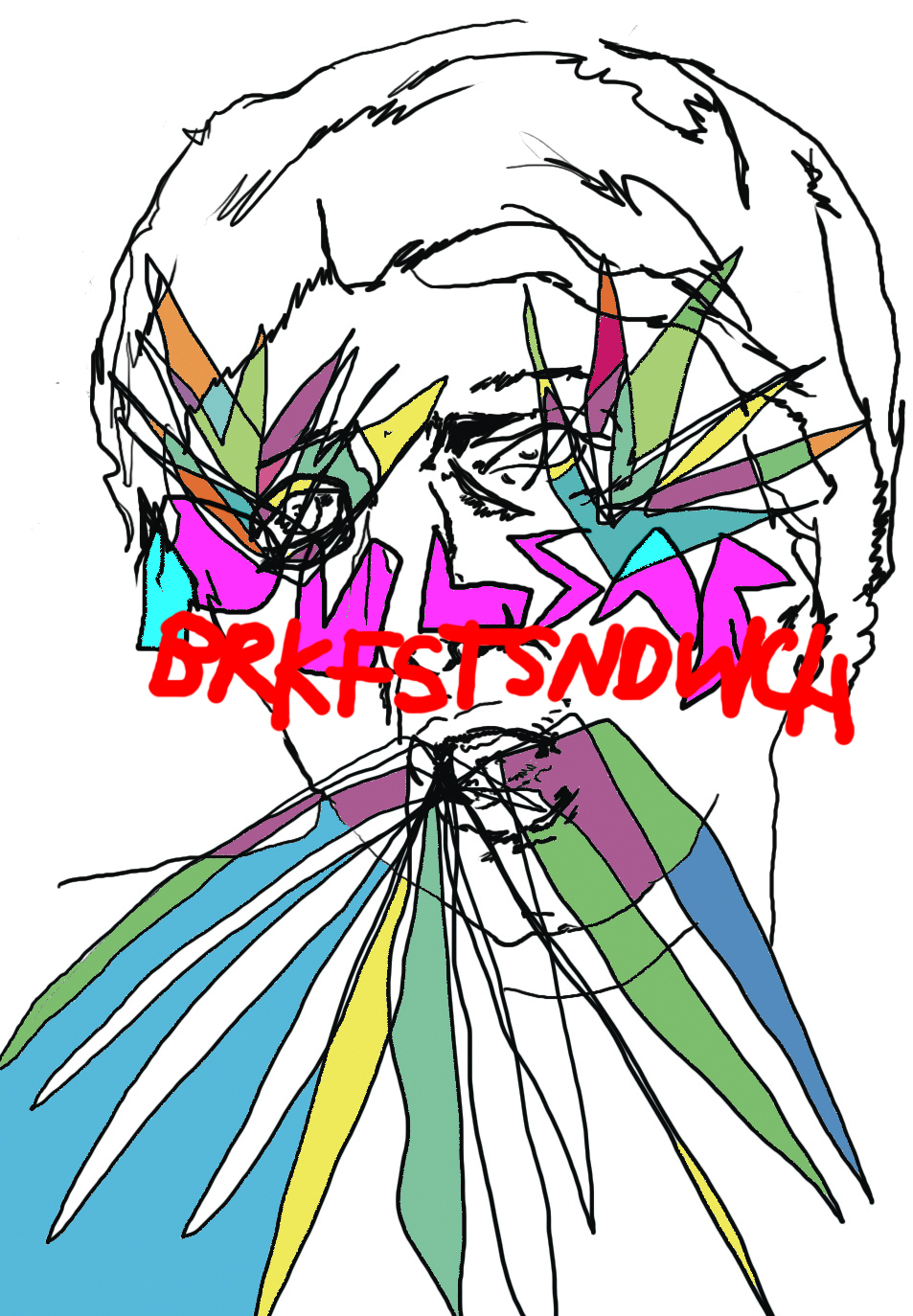 visuals / graphic – by Paul Wig
Audio clip: Adobe Flash Player (version 9 or above) is required to play this audio clip. Download the latest version here. You also need to have JavaScript enabled in your browser.
This just in!
A wicked exclusive mix from one of PDX's most diverse and adept vinyl DJ's. BRKFST SNDWCH!
This mix is lush and pulsing, full of tracks from all over the beat spectrum. Perfect for the grassy spring air we breathe out here in the NorthWest. Enjoy!
Make sure and catch his live set at the May 1st edition of NIGHTCLUBBING @ Holocene. You can also find more BRKFST SNDWCH bangers and mixes on SOUNDCLOUD!!!
Mad props to Paul Wig for the epic cover art!
Get this mix while the spring air is still fresh on yr face!
Tracklisting:
Klaus Shulze – P: T: 0: (Brain Metronome)
Giorgio Moroder – To the Bridge (Backstreet)
Art Of Noise – Moments In Love (Chrysalis)
Sasha – Baja (Ultra) Recoil – 2 (Mute)
Lundaland – Charlamane (Bigga's Imperial Delay Mix For Rockers Hi-Fi) (Sonar Kollektiv)
Boards of Canada – 1969 (Warp)
Actress – Maze (Honest Jon's)
Mr. C – Dark Moon (Wagon Repair)
Sten – Squares (Smallville)
Matthew Johnson – Walking on the Hands that Follow Me (Wagon Repair)
The Sunburned Hand of Man – Loft at Sea (Ecstatic Peace)
Sonic Youth – Or (Goofin')
<<<<<<<<<<<<<<<<<<<<<<<<>>>>>>>>>>>>>>>>>>>>>>>>>>>