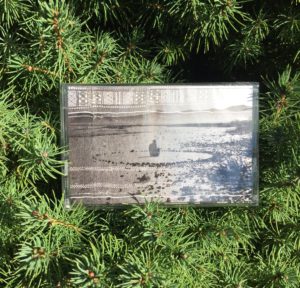 We are thrilled to present this 40 minute mixtape from Algerian producer, El Mahdy Jr.
This mixtape acts as a detailed behind the scenes look at the sounds which inspired the sonic landscape of the artist's newest album, "Time To Sell The Golden Teeth" due out in early 2017 on Boomarm Nation.
Featuring a hypnotic blend of devotional sounds, field recordings, and traditional Algerian Chaabi, stitched together with the very first unveiling of several of the tracks from his forthcoming album.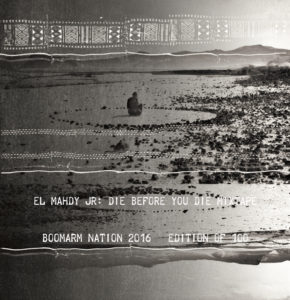 If you are a fan of the previous works of El Mahdy Jr. this will not disappoint – this mixtape breathes with a peace and honest fidelity much needed in these times of turmoil, uncertainty, and amplitude.DUE TO THE EXCLUSIVITY OF THIS MIX WE WILL NOT BE PROVIDING A TRACKLIST!!!!
This mixtape is available as a free download, and a limited edition cassette (100 copies), professionally dubbed, featuring artwork designed by El Mahdy Jr. & Polygon Press (Zam Zam Sounds).
credits
released October 27, 2016
Selections / Music / Mix / Production: El Mahdy Jr.
Mastering: Jesse Munro Johnson
Art / Design: Polygon Press & El Mahdy Jr.
tags