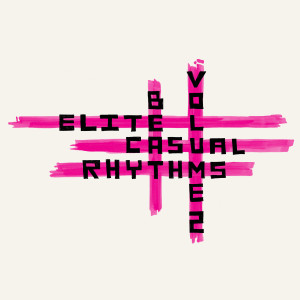 Following the warm reception of last year's Casual Rhythms Vol. 1, we are thrilled to present the newest offering from Elite Beat.

Casual Rhythms Vol. 2 is spooled out 42 minute venture rooted by powerful melodic baselines, percussion-driven polyrhythms, and ecstatic horn and guitar fueled compositions. Ripe with layers of electrified dub mixing, raw energy, and a razor sharp sense of rhythm, Casual Rhythms Volume 2 is a continuation in our series of studio transmissions from Elite Beat. Recorded and mixed Live by the band in the Boomarm Dojo in Portland, Oregon..

Now in their 10th year as a musical collective, Elite Beat continue to cultivate a unique strain of vital and original live rhythm music.