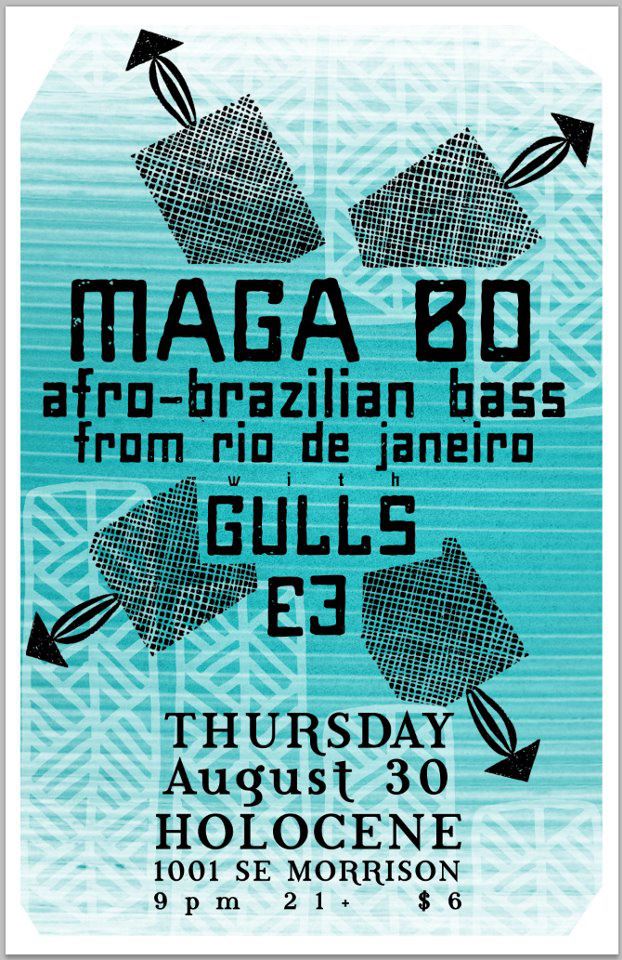 Very excited for this.
Boomarm Nation has been long time fans of the work Maga Bo is doing, and it will be an honour and a privilege to share a sound system with him. Not to mention my main man E3 warming things up!! PDX, come out and show your love for trans-national Sound System music.
In the mean time make sure you are all caught up on Maga Bo's latest opus Quilombo Do Futuro.
xxo