I have been a long time fan of the work of Italian Turntablist / Sampler / Sound Artist Filippo Paolini AKA – OKAPI.  My first run in with his rich blend of glitchy micro sampled classical music, and superb orchestral moodiness was on his 2005 full length "Wheres The Beef". (Recommended!)  
OKAPI is a maestro of the  sample. Twisting hundreds of tiny sounds into a dense and emotive fabric, rich with as much left-field avant leanings as micro techno head nods. We dig..! Heady but also for the heads.
The good folks at the ILLEGAL ART Label have asked us to participate in the release of OKAPI's new opus OPERA RIPARATA. The music will be released in a staggered simulcast of 3-5 song batches once a week for the next several weeks via various online music hubs.
Boomarm Nation is stoked to present to you the 4th instalation of OKAPi's OPERA RIPARATA.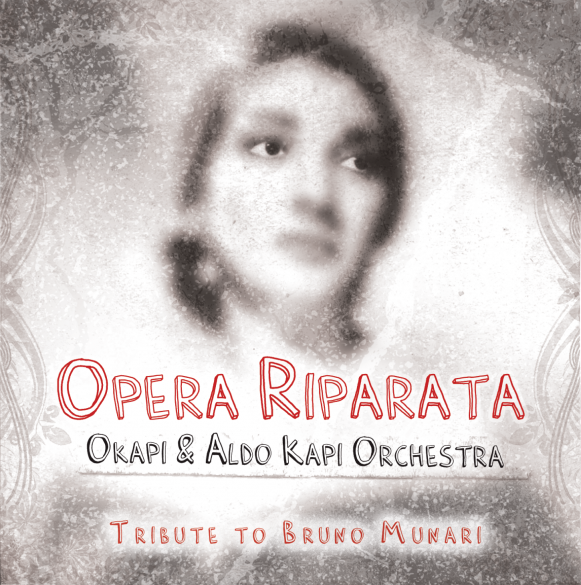 "Opera Riparata (Fixed Opera) is a re-composition of 40 famous Operas, following the contemporary framework of digital remix (cutting, breaking down, juxtaposing and overlapping).  The Fixed Opera implies two different parts: studio session and live performance. In the first step, Okapi works on parallel paths mashing up the 40 Operas in short portions of 1'11" time length each. The strictness of the writing mode is controverted in the latter part, when these ration and individual means meet, crash and melt, following the logic and the spontaneity of contemporary improv modules."
Segment#4
Audio clip: Adobe Flash Player (version 9 or above) is required to play this audio clip. Download the latest version here. You also need to have JavaScript enabled in your browser.
Featuring the Operatic works of…
A. Lombard – Faust – Faust v_s Valentin
Bellini – I Capuletti e i Montecchi – Romeo v_s Tebaldo
Wagner – Lohengrin – Lohengrin v_s Telramund
Strauss – Il Cavaliere della rosa – Octavian v_s Von Ochs
Monteverdi – Combatimento – Tancredi v_s Clorinda
DL LINK >>>>  http://bit.ly/MHfEwo
For more information on this release visit http://illegal-art.net/okapi/operariparata. Make sure to sign up for the email list, this will keep you up to date as the segments are released, and they will be giving away a free copy of the physical release to a lucky subscriber. Kool!