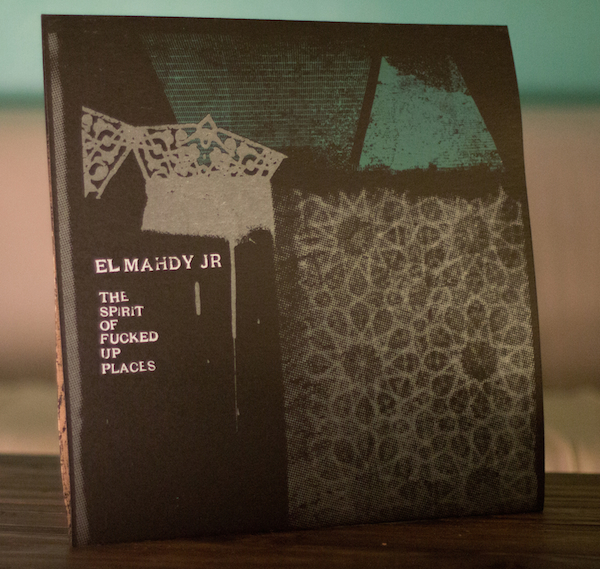 El Mahdy Jr – "The Spirit of Fucked Up Places" LP
The debut album by Algerian producer El Mahdy Jr.  A beautiful collection of well timed musical gestures that confound the expectations of any single genre. Splicing devotional music into a blunted blend of half time bass and mystic sound. Familiar in its bass weight and its global melt, but completely new and enveloping in its fragility and poise.

Limited to 300 – 180gram vinyl housed in hand built screen printed jackets.
Press:
"On The Spirit of Fucked Up Places, El Mahdy Jr. draws us into his feverish hallucinations. These eight tracks blend together like a series of half-forgotten dreams spread across several nights: slivers of disembodied voices and found sounds echo over glitchy, sporadic beats; sudden uprisings of almost familiar Algerian and Turkish songs and instrumental music are splintered into sonic textures that range from ragged and harsh to lush and ethereal. Whether inspired by current events or not, this album is a very fitting soundtrack to the current socio-political unrest in Turkey, North Africa, and throughout the Arab world." – Afropop Worldwide 6/25/13