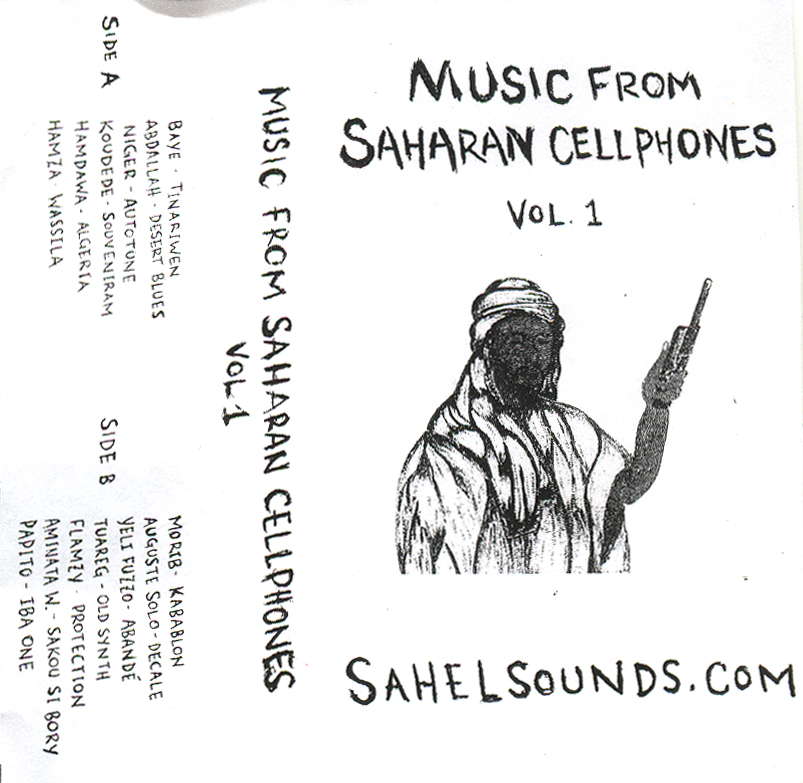 SIDE A
Audio clip: Adobe Flash Player (version 9 or above) is required to play this audio clip. Download the latest version here. You also need to have JavaScript enabled in your browser.
SIDE B
Audio clip: Adobe Flash Player (version 9 or above) is required to play this audio clip. Download the latest version here. You also need to have JavaScript enabled in your browser.
WoW!! This is the most exciting damn music!
I was given this tape by Eric from Mississippi records.
He knows my taste for obscure strains of primitive electronic future now soundclash worldish musics. And he tottaly , made my month with this gift!!
This is a mix made by Chris Kirkley, he travels extensively in the Sahel region of West Africa, documenting traditional / contemporary musics of the regions. I got in touch with Chris and asked him to shed some light on where / how exactly this music was compiled..
In his words… "As all the weary passengers sit, they all are pulling out cellphones, and soon the mass is illuminated by little square blue screens. There is no cellular phone reception here — this is not important. They are not making calls. Rather, what ensues is an orchestra of tinny digital audio, a menagerie of sound, beamed out like starlight over the plain."
"As ubiquitous media devices, they are perhaps most used in sharing and exchange of files, particularly bluetooth transfers of mp3s. While in Kidal I collected memory cards from cellphones and copied loads of mp3s — ranging from Tamashek guitar, Algerian Raï, Coupé Décalé, Kuduro, Hip Hop, as well as loads of Arabic "Habibe" pop, French ballads, Bollywood hits, and Dire Straits — some of which I've put out on a few cassette mix tapes."
Please check his lovely website HERE – a fantastic collection of field recordings, writings, photos, and videos. Really insightful work he is doing.