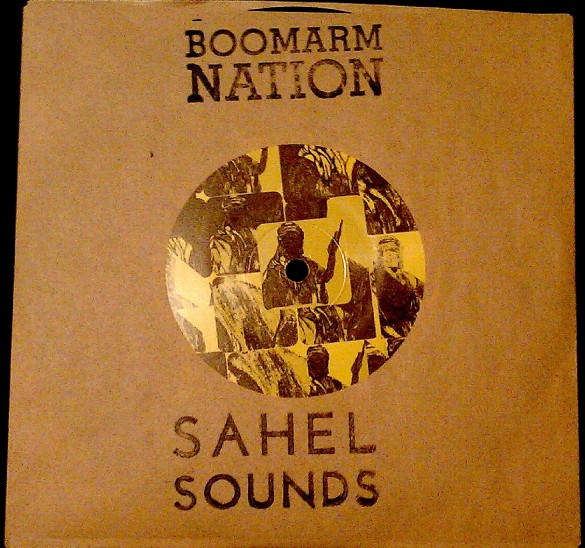 Boomarm Nation and Sahel Sounds went in on this newest release. We are STOKED to bring to the high-fi, Mdou Moctar's AutoTune anthem "Tahoultine" b/w the Gulls remix. As heard originally on Music From Saharan Cellphones, and the remix companion, Music FOR Saharan Cellphones.  Newly mastered for the vinyl systems, limited to 500 copies. Get it!
Mdou Moctar is a Tuareg guitarist from Niger, but his anthem "Tahoultine" is unlike anything from the desert — a spaced out Autotuned jam, one of the first of its kind, immensely popular on the unofficial mp3 network across West Africa. Collected by Christopher Kirkley from cellphone memory cards in 2009 and featured on the
cassette/LP "Music From Saharan Cellphones", Mdou's track is one of the highlights of the compilation.