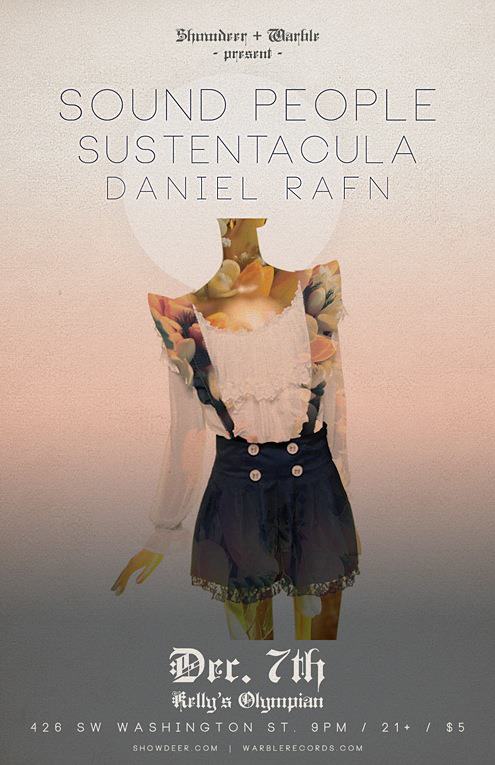 Live music tonight.
Sound People with a rare live set, joined by the always awesome Sustentacula, and Daniel Rafn.
FB invite here
Wet your whistle with this live jam from a recent Sound People rehersal:: Bells, Trumpet, loops, Spring Reverb, live KYMA percussion.
Audio clip: Adobe Flash Player (version 9 or above) is required to play this audio clip. Download the latest version here. You also need to have JavaScript enabled in your browser.
Tomorrow: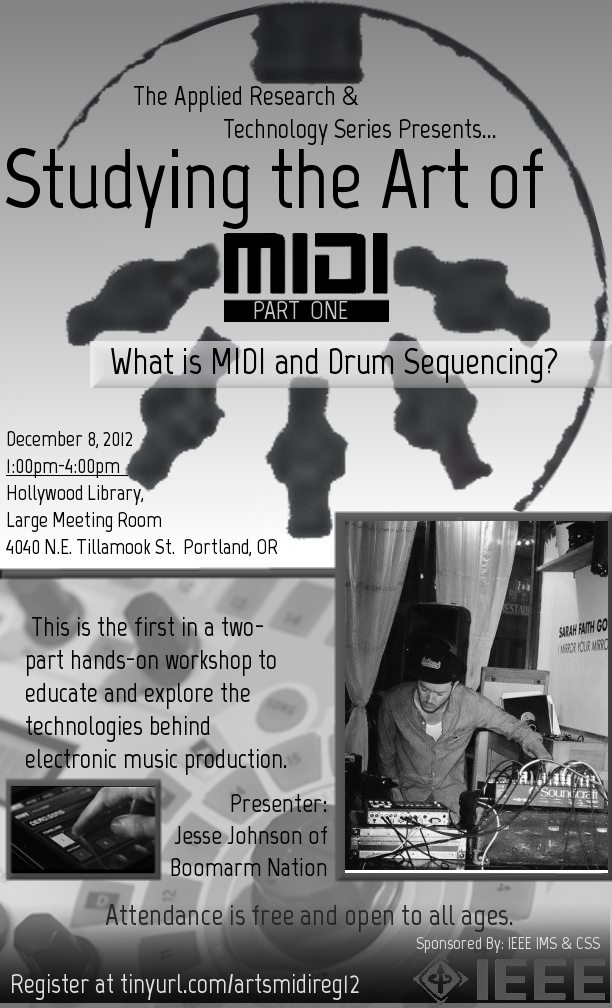 I am doing a FREE presentation on the basics of MIDI and Drum Programing. I will discuss some key ways that MIDI can be creatively used in a live scenario. As well as some technical basics regarding signal flow, routing, and set-up. PDX, come through!