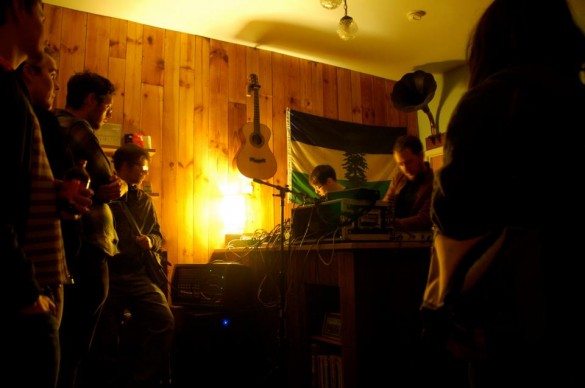 Sound People is the meeting of Gulls and Strategy live and in session.
Featuring crunchy improvised layers of Horns, electronics, dubs, noise, and percussion.
Tumbling hypnotic experiments recorded live to stereo 2 track.
Jesse Munro Johnson and Paul Dickow: Trumpet, Melodica, Slinky, Shakers, Contact Microphone, Microphones, Synares, Kaosilators, Computers, Electronics, Mixer, Kalimbas. 
RELEASES:
Sound People – RESON8
BOOMARMc001