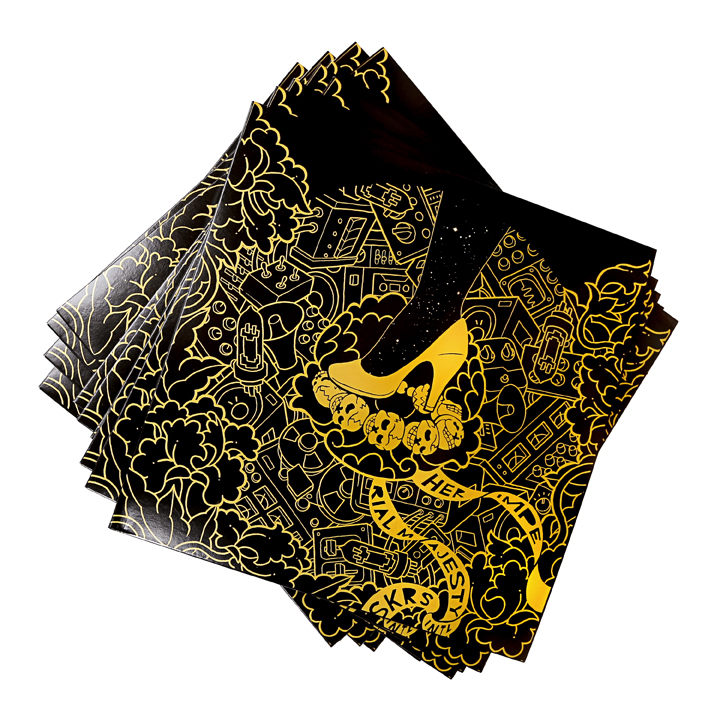 SEEKERSINTERNATIONAL – Her.Imperial.Majesty – LP
BOOMARM010
VINYL / DIGITAL
OUT: June 16, 2015
Our newest vinyl release is now available. 10 tracks of potent, crackling dub abstraction and sound system meditations from the elusive dub experimentalists known as SEEKERSINTERNATIONAL.
Raised in the 80's and 90's mobile DJ culture of the Philippines and currently based in Richmond, British Columbia, SEEKERSINTERNATIONAL (aka SKRS) have been actively shaping their unique, left-of-center roots inspired minimalist dub since the late 90s. SKRS holds true to dub music's original spirit of exploration and transformation as both a metaphor for and a reflection of one's inner search: from slowed breaths to quickened senses; looped invocations and false starts; shifting realities and eroded beliefs; refracted egos and the all-echoing Oneness – all subjects of their (re)search – all part of The Dance.
Pressed in a limited run of 550 records, housed in an incredible gold, black, & white printed sleeve designed by SKRS in-house visual wing, MYSTERYFORMS.  Limited to 550 copies.
The vinyl is now available through our shop, all purchases will ship immediately. International copies will be available in the coming weeks through REWINDFORWARD / Red Eye Records / Boomkat, and other fine retail shops worldwide.