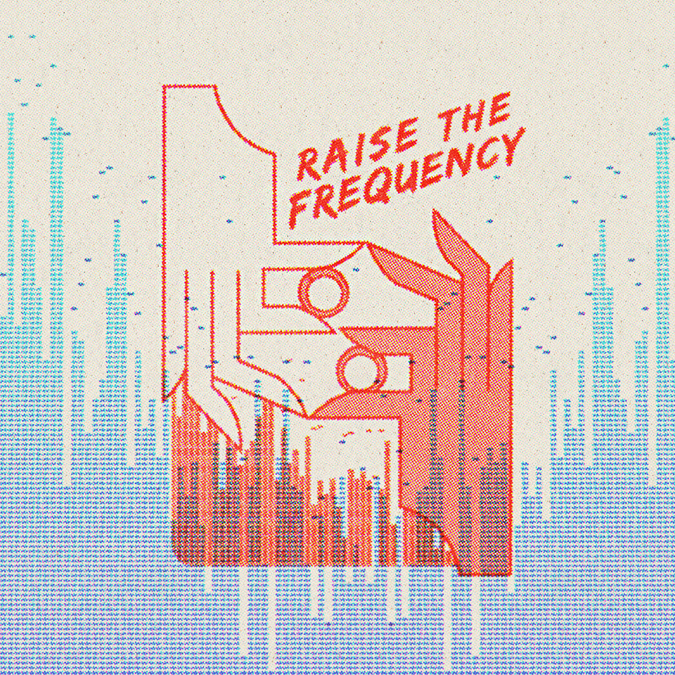 Pre-order the new digital album from Gulls! Raise the Frequency features incredible vocal contributions from PDX MC/Mystic Madgesdiq, Young Ecstatics A. Walker Spring, and amazing original art by the one and only Polygon Press. As well, RTF features the first digital availability of the highly praised Gulls 7″ on Zam Zam Sounds released in 2016.
This one is a dedication to personal and cultural growth, oneness and connection. Raise it up!
pre-orders of the Digital album and a limited edition TShirt now avail via BANDCAMP.
Album releases 8/22 worldwide. 
Pre-Order the Shirt!!